Is it possible to embed a video into a Google document -- not a presentation? If so, how?
Ruben is right. At the moment, you cannot embed a video into a Google Doc. However, based on your comment, for a short screencast without audio you can embed an animated GIF into your document. That should do the job.
Here's an example.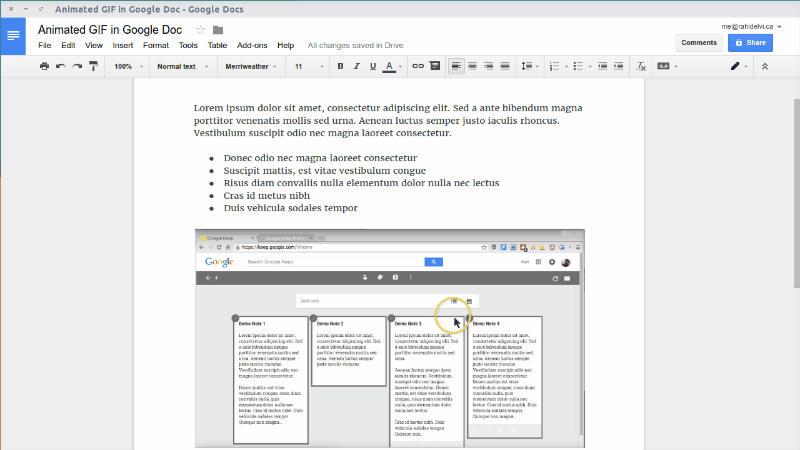 DocentEdu is your answer. Go to DocentEdu and install it as an AddOn to your Google Doc. Once you publish your doc, you should be able to add videos through DocentEdu AddOn.